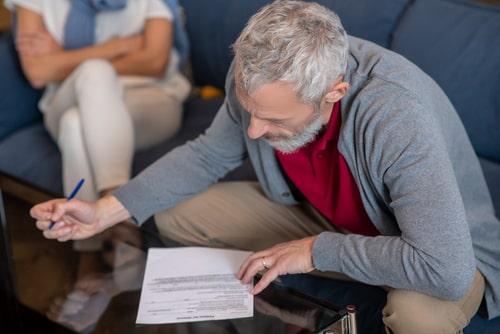 Once people reach their sixties, they know that their working years are almost over. If they have worked and put away money every month to plan for their retirement, it can feel like they are about to be rewarded for their many years of hard work. However, everyone has different retirement plans: some people work for large companies and are offered packages that include a matching program (the company deposits the same amount into a fund as the employee every month) and stock options, while other people might only have a 401K.
In some cases, one spouse is given a generous retirement package by their employee and the other spouse is not, and the couple might decide to depend on that one plan for their shared future. This arrangement works for many couples, but what happens if a couple gets a divorce? If you find yourself wondering whether you are better off staying in an unhappy marriage to ensure a comfortable retirement, a DuPage County divorce attorney can have an honest conversation and help get you the answers you need to make an informed decision.
How Rare Is Gray Divorce?
The short answer is not at all. According to a report from 2017, divorce among Americans who are at least 50 years old has nearly doubled since the 1990s. There are several likely reasons for this.
...