2100 Manchester Road, Suite 908, Wheaton, IL 60187
630-634-5050

DuPage County Asset Division Attorneys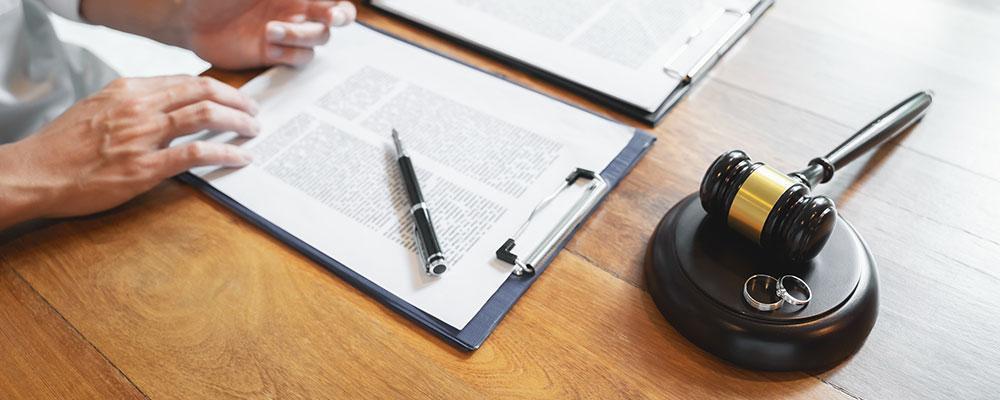 Lawyers in Wheaton for Dividing Property in a Divorce Involving Spouses Over 50
Are you over the age of 50 and considering the possibility of a divorce? If you are like many older adults, you may have been married for a significant number of years, which means that getting divorced is going to cause dramatic changes in your life. During the divorce process, you and your spouse will need to resolve a variety of issues, including the possibility of spousal maintenance, health and life insurance considerations, and retirement concerns.
For many older couples, however, dividing marital assets is especially challenging. Couples who have been together for a long time may have accumulated all sorts of property and assets—most of which is likely to be considered part of the marital estate. At Goostree Law Group, our attorneys understand the importance of managing the asset division process properly so that both you and your spouse receive an equitable share of the entire marital estate.
Basics of Asset Division in Illinois
The state of Illinois follows the principles of "equitable distribution" when it comes to dividing marital assets in a divorce. This means that each spouse is entitled to a fair share of the couple's marital property. "Fair," however, does not necessarily mean equal. Instead, the entirety of the couple's circumstances must be evaluated to determine how the assets should be divided so that each spouse has the resources that he or she needs to move forward.
Dividing marital assets begins with identifying the property that comprises the marital estate. Under Illinois law, marital property generally includes any assets or debts acquired by either spouse during the marriage, with very few exceptions for gifts or inheritances to just one spouse. For a couple who has been married for many years, it is not uncommon for the marital estate to include virtually all of their assets and debts—including retirement accounts, business holdings, and real estate interests.
Once an asset has been classified as marital, it must then be valued. It is important to have an accurate value assigned to each asset so that the marital estate can then be divided equitably between the spouses. Depending on the nature of the asset in question, determining its value might be fairly straightforward, or doing so could be quite complex. For example, assigning a value to a car or an SUV is easy, but determining the value of a pension plan to be paid out over many years is much harder and may require the help of a qualified attorney as well as an outside financial professional.
Factors That Must Be Considered During the Asset Division Process
According to the Illinois Marriage and Dissolution of Marriage Act (750 ILCS 5), the allocation of marital assets should be based on a number of circumstantial factors surrounding the marriage and divorce. For spouses over age 50, some of these factors are especially important, including but not limited to:
Each spouse's current and anticipated health needs

;

Each spouse's employability and employment options, including the feasibility of each spouse continuing to work (or reentering the workforce) following the divorce;
Each spouse's contribution to the value of the marital estate, including those made by a stay-at-home parent or homemaker during the marriage;
Whether spousal maintenance is being awarded;
Any valid prenuptial agreement or postnuptial agreement between the spouses; and
The tax consequences associated with the division of assets.
During a divorce, Illinois courts expect the involved parties to attempt to negotiate an amicable property settlement if possible. Our attorneys are equipped to facilitate such negotiations between you and your spouse so that the divorce process can move along quickly. If an amicable settlement is not possible, however, we will do everything we can to protect your rights and best interests through litigation.
Schedule a Free Consultation
If you have questions about dividing marital assets in a divorce between spouses over age 50, contact our office to get the answers. Call 630-634-5050 for a free consultation and case evaluation with a member of the team at Goostree Law Group today. We represent clients in Wheaton, Naperville, Aurora, Lombard, Downers Grove, St. Charles, Elgin, Batavia, Geneva, DuPage County, Kane County, the neighboring communities.