2100 Manchester Road, Suite 908, Wheaton, IL 60187
630-634-5050


Print Profile
Robert B. Spence
Of Counsel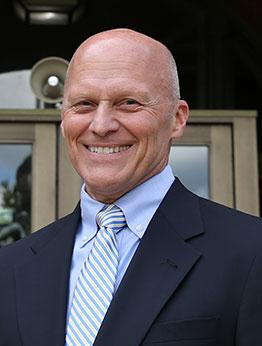 Robert B. Spence has more than 40 years of legal experience in courts throughout the state of Illinois. At the beginning of his career, he prosecuted criminal cases while working for State's Attorney's offices in Kane County and DuPage County and the Illinois Attorney General. For a number of years, he appeared daily in criminal courts before judges and juries, prosecuting a wide variety of criminal matters, including murder, sexual assault, and drug crimes. During this time, he gained leadership skills by supervising dozens of prosecutors, and he built a strong knowledge of subjects related to evidence and hearsay, which he has passed on to others by providing education and training to police officials and criminal prosecutors.
Mr. Spence served as a judge in the Circuit Court of Kane County between 2001 and 2019 after being appointed by the Illinois Supreme Court. During this time, he heard thousands of civil and criminal cases, including more than 5,000 hearings and trials in divorce cases. Starting in 2011, Robert served as the Chief Judge of the Kane County Circuit Court after being elected to this position by his fellow judges. He managed hundreds of employees while overseeing the county's court system, and he worked to improve efficiency, including streamlining the process for applying for and receiving Orders of Protection for people who have experienced domestic violence.
The Illinois Supreme Court appointed Judge Spence as an appellate judge in the Second District of Illinois in 2012. During his time on the Appellate Court, he wrote opinions in more than 500 appeals of civil and criminal cases involving clients in 13 counties throughout northern Illinois. Mr. Spence retired as a judge in 2019.
Mr. Spence has been married to his wife, Janet, since 1982, and the couple has lived in Kane County throughout their entire marriage. They have two daughters and sons-in-law, and a beautiful granddaughter. After serving as a public school teacher in Wheaton, Janet retired in 2020.
Mr. Spence works to serve others in his personal life by applying his knowledge of the legal system and his leadership experience. He has helped the Gospel Justice Initiative establish faith-based legal aid clinics that provide assistance for people who do not have the financial resources to hire an attorney, and he has served on this organization's board of directors. Mr. and Mrs. Spence also spend time volunteering in their local community, including working with organizations such as Hesed House, Feed My Starving Children, and Wayside Cross Ministries. Robert and Janet are members of Christ Community Church, and Robert has led and participated in multiple mission trips that provided help for people in Mexico and Nicaragua. During these missions, he has applied his leadership skills to provide training for teachers and police officers, while also helping people receive medical treatment and building schools, churches, and homes.
With his extensive experience prosecuting and presiding over cases in the courts of Illinois and his knowledge of the Illinois Marriage and Dissolution of Marriage Act, Mr. Spense can help the clients of Goostree Law Group address their legal needs. He can help ensure that divorcing spouses, parents, or other family members will be able to find solutions to their disputes and legal issues, even in the most complex cases.
Education:
John Marshall Law School, J.D.
Taylor University, B.S.