2100 Manchester Road, Suite 908, Wheaton, IL 60187
630-634-5050

Stephen M. Jacobs, In Memoriam

Print Profile
Stephen M. Jacobs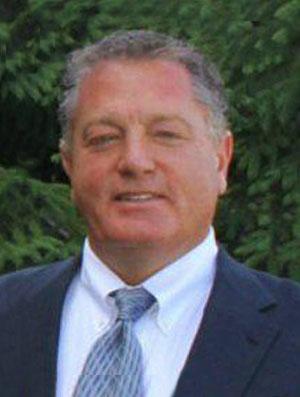 In Memoriam
The attorneys of Goostree Law Group mourn the loss of our colleague and friend Stephen Jacobs.
Stephen M. Jacobs graduated from Northern Illinois University where he received his Bachelor of Science Degree in 1986. Mr. Jacobs continued his education at Northern Illinois University where he graduated cum laude in 1989 and received his Doctorate of Jurisprudence degree. Mr. Jacobs became licensed to practice law on November 9, 1989. While in law school, Mr. Jacobs was honored by being appointed to the Law Review and was involved in moot court where he successfully won competitions.
Upon graduation from law school, Mr. Jacobs began his career as an insurance defense litigation attorney where he represented companies including State Farm, Kemper, Hanover, Andover, McDonalds, Seven-Eleven and Southland Corporation.
In 1991, Mr. Jacobs opened his own law firm in St. Charles, Illinois where he concentrated in general litigation until 2000 when he co-founded the law firm of Shaw Jacobs and Associates, P.C. which concentrated in domestic relations law. As the founding attorney of the original firm, Mr. Jacobs set a precedence of excellence for the newly renamed Goostree Law Group.
In addition, Mr. Jacobs' focus was in representing plaintiffs who were seriously injured as the result of the negligence of another. Mr. Jacobs' personal injury practice included automobile accidents, dog bites, wrongful death and work related injuries.
Mr. Jacobs was a skilled litigator with a proven track record of success and over 18 years of trial experience in both bench and jury trials. He was a member of the American Trial Lawyers Association, the Illinois State Bar Association, and the Kane County Bar Association.
Born:
Chicago, Illinois, April 15, 1964
Died:
Education:
Northern Illinois University, B.S., 1986
Northern Illinois University, J.D., cum laude, 1989
Practice Areas:
Family Law
Personal Injury
Automobile Accidents and Injuries
Dog Bites; Motorcycle Accidents
Workers' Compensation; Slip and Fall
Products Liability
Truck Accidents
Aviation Accidents
Pharmacy Law
Past Membership:
American Trial Lawyers Association
Illinois State Bar Association
Kane County Bar Association
Admissions:
1989, Illinois and U.S. District Court, Northern District of Illinois
Miscellaneous Information:
Delta Theta Phi
Member, Moot Court Society
Member, Northern Illinois University Law Review, 1988-1989