2100 Manchester Road, Suite 908, Wheaton, IL 60187
630-634-5050

Dating After 50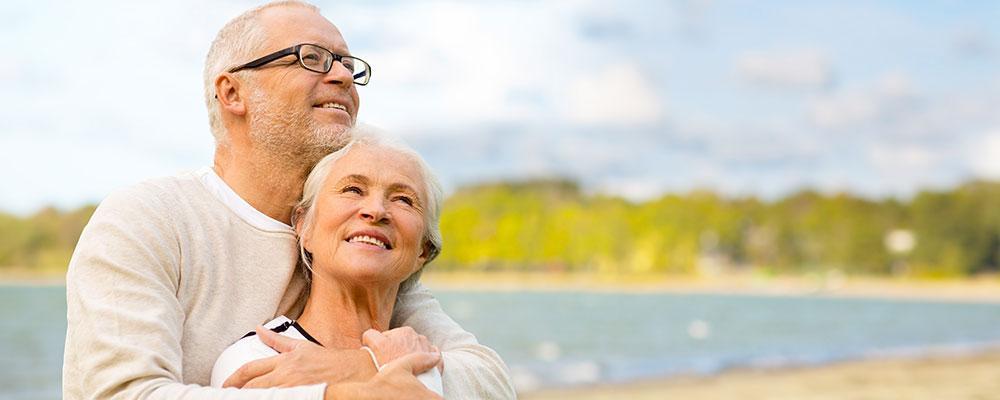 DuPage County Lawyers Guide Older Divorced Adults
The end of a marriage can understandably leave a person feeling lonely and eager to get back into the dating world. However, dating after divorce is not always as simple as it may seem—especially for those who are over age 50. Not only are there emotional and psychological obstacles many divorced individuals must overcome but dating after divorce may also influence certain aspects of your divorce decree.
At The Goostree Law Group, we offer personalized, reliable legal guidance for a wide variety of family law concerns. We have worked with many older adults to resolve divorce issues involving property division, retirement, spousal support, and more. Our team can also help you understand how your new romantic interest could affect your post-divorce life.
A Whole New Dating World
If you have been married for many years, you might not be fully aware of it, but the dating world has changed dramatically in the last few decades. In today's digitally connected landscape, finding a new love has become largely centered on online dating sites and apps—a vast departure from what many would consider "traditional" dating. Dating apps and websites can certainly help bring interested couples together, and the internet can even allow you to meet people from other cities, states, or even countries.
For many divorced individuals over age 50, this new dating world can be overwhelming, to say the least. The technology on which dating sites are based might be intuitive for those who were "raised on the internet," but many older people find it difficult to become comfortable with such sites and apps. With that in mind, many communities offer a variety of social events and gatherings for adults of all ages, including those who are nearing or past retirement age. You might also meet a new romantic interest through a church or interest group or while volunteering for a charitable cause.
Most legal professionals advise against getting into a new serious relationship before your divorce is finalized. However, nobody can choose when they fall in love. If you are interested in pursuing a new romance while your divorce is pending, our team can ensure that your rights and best interests are fully protected.
Dating After Divorce and Financial Concerns
Even after the divorce is finalized, getting into a serious romantic relationship can have a major impact on issues such as spousal maintenance. Spousal support in Illinois automatically terminates when the recipient spouse remarries, and support is eligible for termination if the recipient lives with a romantic partner on an ongoing, conjugal basis. If you receive spousal support and you are cohabitating in a marriage-like relationship, your former spouse could petition the court to end the spousal maintenance order.
Social security benefits are often a concern among older divorcees as well. For example, if you currently receive social security benefits based on your spouse's work record instead of your own, those benefits can continue after your divorce—even if your ex-spouse remarries. If you get remarried, however, you will lose your right to claim the benefits under your ex-spouse during your subsequent marriage. Our attorneys will help you fully understand your situation so that you can have the resources you need to move forward into the next chapter of your life.
Prenuptial Agreements for a Second or Subsequent Marriage
Divorced individuals who are older and planning to remarry should also consider utilizing a prenuptial agreement. These beneficial documents are often misunderstood, but a prenuptial agreement can define and protect spouses' property rights in the event that marriage ends in divorce. A prenup can also be a valuable estate planning tool, as it can be used to specify responsibilities regarding long-term care plans, life insurance, and other concerns. Another important consideration for divorced older adults who wish to remarry is that remarriage may affect social security benefits, health insurance, and pension payments.
Speak With a Seasoned Aurora Divorce Lawyer
If you are getting divorced after age 50, you may be facing a number of challenges that you never expected, including the possibility of dating once again. At The Goostree Law Group, we focus a significant part of our practice on assisting older adults with a full range of divorce concerns. We can help you protect yourself legally as you begin your new, post-divorce romance. Contact our office for a free, confidential consultation with one of our highly experienced DuPage County divorce lawyers. Call 630-634-5050 today. We serve clients throughout DuPage County and Kane County including Wheaton, Downers Grove, Lombard, Elgin, Batavia, Sugar Grove, Elgin, and the neighboring communities.