2100 Manchester Road, Suite 908, Wheaton, IL 60187
630-634-5050

Health Issues in a Divorce Over 50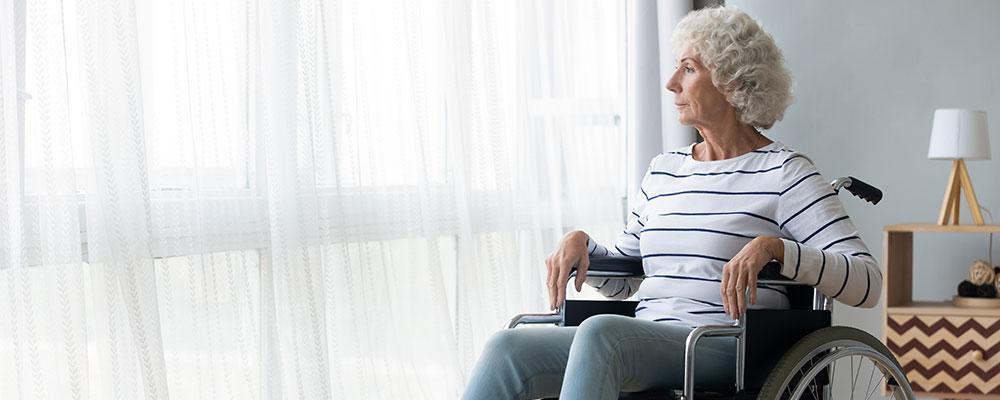 DuPage County Divorce Attorneys Counsel Couples 50 and Over
Getting divorced is never easy. The sheer number of considerations to address and the amount of uncertainty involved can be confusing and overwhelming. Getting divorced when you are older and in relatively poor health can be downright terrifying. Similarly, if you are in an unhappy or unhealthy marriage with an older spouse who has serious health issues, the thought of pursuing a divorce could leave you wracked with guilt, even if ending the marriage is the right choice for you.
At the Illinois law firm of Goostree Law Group, we know how tough it can be when a divorce is affected by major health concerns. Our compassionate divorce lawyers are sensitive to the issues that could arise in such cases, and we are equipped to help you and your spouse address them thoroughly.
Divorce Considerations Associated With Health Issues
It is not uncommon for older adults to become partially or totally disabled as they age. When a divorce involves one disabled spouse, an order of spousal support may be necessary. However, if one spouse is disabled and the other is retired, spousal support might not be appropriate. In such a case, the couple's marital property would need to be allocated in such a way that provides each spouse with the resources they need. If both spouses are disabled, however, the situation is likely to be even more complex, and the division of marital assets will become even more crucial. Retirement savings and investments will be especially important.
Disability Income and Divorce
Social Security benefits are often factors in divorces involving disabled spouses. Many disabled older adults qualify for Social Security Disability Insurance, often abbreviated as SSDI. SSDI is generally available to those who worked in the private sector before becoming disabled. If you are the spouse of a person who receives SSDI, you might be eligible to receive spousal benefits through Social Security based on your spouse's work history. If you were married for more than ten years, your eligibility for such benefits would generally continue following your divorce. Depending on your circumstances, you could even continue receiving such benefits after the death of your ex-spouse.
There are many variables that could affect your eligibility for disability benefits, both as the disabled individual or as an ex-spouse. The skilled attorneys at Goostree Law Group can help you understand your options so that you can make informed decisions about your future.
Practical Considerations for Major Health Concerns
If you are the spouse who is dealing with a serious health concern, you are probably deeply concerned about how you will be able to continue to afford the care that you need. Maintenance is not always an option, and you and your spouse may not have substantial assets to divide. In such a case, you may be able to negotiate an agreement with your spouse about sharing the costs related to hiring a caregiver. Your agreement could also include provisions for other logistical concerns, such as hiring movers to assist with relocating to a new home, splitting premiums for long-term care insurance, and any other issues that might affect your post-divorce life. Our lawyers will work closely with you in developing a settlement that provides for your needs and fully protects your rights.
Let Us Help
To learn more about managing a divorce when one or both spouses have major health concerns, contact our office. Call 630-634-5050 for a free, no-obligation consultation and case review at Goostree Law Group today. Our attorneys serve clients in DuPage County, Kane County, and throughout Northern Illinois.