2100 Manchester Road, Suite 908, Wheaton, IL 60187
630-634-5050

Issues with Adult Children
Anticipating Issues With Adult Children When You Divorce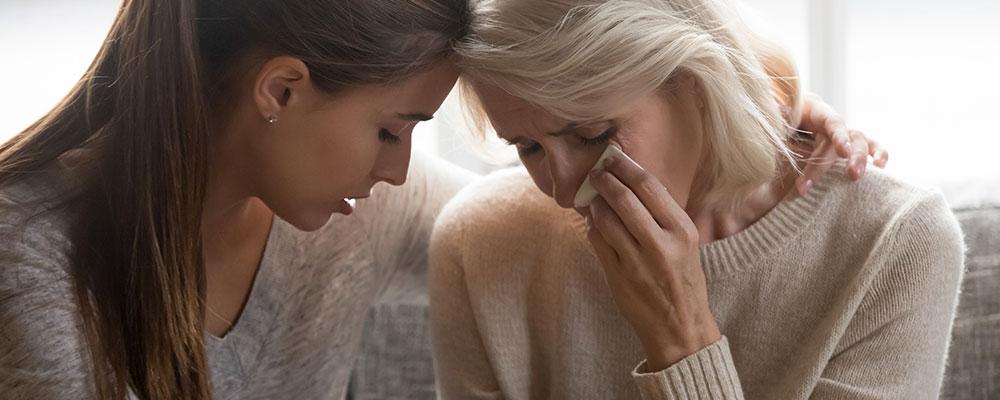 Kane County Divorce Attorneys Offer Advice To Divorcing Older Couples
If you are over the age of 50 and your children are grown, you may consider yourself lucky, at least to an extent, as you begin the divorce process. Parents of young children often worry about how the divorce will affect their sons and daughters, and disagreements over parental responsibilities and child support can be very challenging. While it can certainly be a relief to not have to worry about considerations such as these, it is a serious mistake to believe that your divorce will not affect your adult children.
At Goostree Law Group, we realize that a divorce is much more than a legal proceeding, especially when children are involved—regardless of their ages. It also represents a new chapter in the lives of the spouses, their children, grandchildren, and other close family members and friends. Our attorneys can help you address all of the important elements of your divorce, including any potential issues with your adult children.
Consider Your Actions and Words Carefully
Adult children are often just as affected by their parents' divorce as younger children are, but in different ways and for different reasons. If you have been married for many years, your children may have come to see your relationship with your spouse as a source of stability and inspiration for their own relationships. While your decision to divorce may be in your best interest, it is important to understand that your adult children will have feelings about the situation.
For example, if you get divorced soon after your youngest child leaves home, your children may feel that you were simply "staying together for the kids." This could leave them feeling guilty and responsible for keeping you in an unhappy marriage, despite your best intentions. Your divorce can also create doubt among your children about their abilities to forge lasting relationships with their own spouses. These doubts can quickly manifest as resentment toward you.
None of this is to suggest that you should remain in an unhappy or unhealthy marriage simply because of what your adult children might think. However, it is very important to help your children understand that your decision to get divorced is not their fault. You do not need to overshare with them, but remember that you are still their parent, and they will still look to you for guidance in many ways.
Looking to the Future
Perhaps the most important thing you can do for your adult children in the wake of your divorce is to make a commitment to not allow them to get caught in the middle. In the years to come, you and your ex-spouse will almost certainly be invited to weddings, birthday parties, recitals, and graduation parties for your children and grandchildren. The issues that led to your divorce should not place a burden on your children when they are planning special events such as these. You and your ex-spouse should make every effort to be gracious to one another and to your children, even if they make decisions that you would not make.
Retirement and Long-Term Care Concerns in DuPage County
Another major consideration for your older divorce is the issue of your changing support system. You and your spouse planned to grow old together and to enjoy one another's company into your retirement years. In the wake of your divorce, you will no longer have your spouse to depend on or to care for you if you get sick.
Your first instinct may be to assume that your adult children will become your primary source of support. Chances are good that they will be willing to help you, but be cautious of just dropping such responsibilities on them without having appropriate discussions. Our attorneys can help you prepare for such conversations, as well as to address your retirement plans and possible long-term care needs.
Call 630-634-5050 Today
Your divorce will almost certainly affect your adult children, but there are ways to minimize the negative effects. Contact our office to discuss your situation with one of our skilled divorce lawyers today. Call 630-634-5050 for a free consultation. We represent clients in DuPage County, Kane County, Kendall County, and the rest of Northern Illinois.