2100 Manchester Road, Suite 908, Wheaton, IL 60187
630-634-5050

Prenuptial Agreements for Second Marriages
Prenuptial Agreements for Second Marriages in Kane County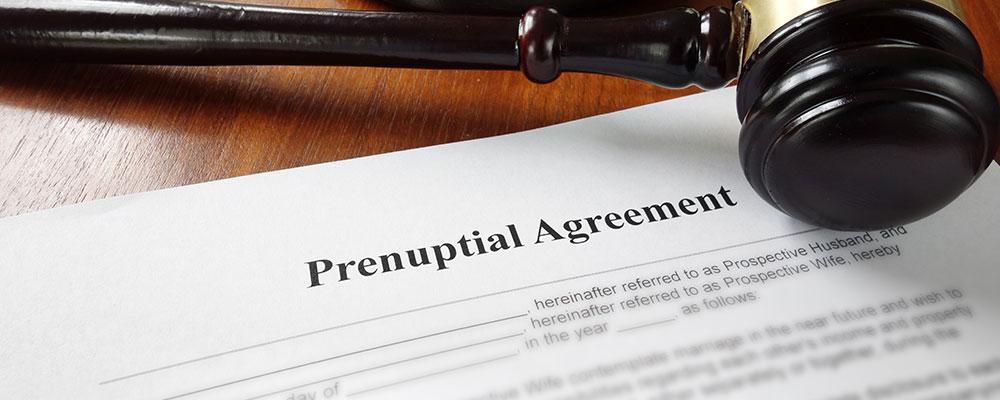 Premarital Agreement Lawyers Serving Clients Over Age 50 in DuPage County
At The Goostree Law Group, we focus a great deal of our time and attention helping adults over age 50 with divorce concerns including asset division, retirement considerations, division of debt, tax consequences, and more. Our seasoned lawyers also assist divorced clients with legal matters related to remarriage. Getting married for a second or subsequent time can involve a host of unique considerations. One such consideration is whether or not you should sign a prenuptial agreement. Sometimes called "prenups" for short, prenuptial agreements can benefit spouses in an assortment of ways.
The Basics of an Illinois Prenuptial Agreement
There is a major misconception that prenuptial agreements are only for wealthy celebrity weddings or for individuals who do not think their marriage will last. On the contrary, spouses who take their marriages and the financial responsibilities associated with those marriages seriously are the ones who pursue prenuptial agreements.
A prenuptial agreement is a legally enforceable document in which spouses inventory their assets and debts and then make decisions about how such property should be dealt with if a spouse passes away or the couple gets divorced. However, a couple does not need to divorce in order to reap the benefits of a prenuptial agreement. Many engaged couples find that drafting a prenuptial agreement allows for honest, transparent communication about financial goals, intentions, and habits that significantly improves the quality of the relationship. Disputes about money are consistently reported as one of the top reasons married couples divorce. By establishing your financial rights and responsibilities before tying the knot, you could considerably strengthen your future marriage.
Advantages of a Prenuptial Agreement for a Second Marriage Involving Older Adults
Prenuptial agreements are especially advantageous for older couples who are getting married for a second time. If you are over age 50 and you are getting remarried, you may have adult children from your first marriage. You probably want to ensure that these children receive inheritance money or important family heirlooms upon your death. A prenuptial agreement can help protect adult children's inheritance rights. It can also designate which assets are marital and which are non-marital, protect family businesses, and clarify home ownership rights.
Aside from property rights, a prenuptial agreement can also address other important concerns. For example, you and your soon-to-be new spouse can clarify your wishes about how to handle the possibility of one of you requiring long-term care in an assisted living or nursing home facility. You could also set up plans regarding life insurance policies and much more.
Schedule Your Free Consultation
Prenuptial agreements can offer a number of benefits to any engaged couple, but these documents are especially valuable in a second or third marriage. If you would like to learn more about prenuptial agreements, contact our office. We will sit down with you and your soon-to-be spouse and help you understand the best way to reach your goals and protect your financial future. Call 630-634-5050 to schedule a free, confidential consultation today. The Goostree Law Group serves clients throughout DuPage County and Kane County including Naperville, Aurora, Hinsdale, Downers Grove, Lombard, Elgin, Geneva, Batavia, Sugar Grove, and the neighboring communities.