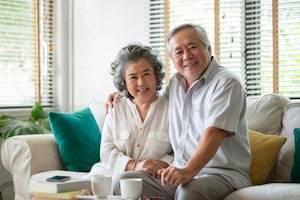 Alimony, or spousal maintenance, is thought of as a tool to help newly divorced people adapt from a two-income household to a one-income household. Maintenance is often of special importance for those who get divorced later in life. In many cases, maintenance payments eventually cease, usually after a financial goal or time limit is reached. However, in Illinois and a handful of other states, it can end earlier depending on each spouse's circumstances. Cohabitating with a new partner after your divorce can have unintended consequences.
A "Substantial Change in Circumstances"
Generally in Illinois, maintenance is granted by the family court or by mutual agreement between the spouses. It will be granted, according to the court, to the spouse who needs it most, based on a number of factors. Some of the most important factors include:
Income and debt levels of both spouses

...