400 S. County Farm Road, Suite 330, Wheaton, IL 60187
630-634-5050

Gray Divorce Involving a Family Business: Exploring Your Options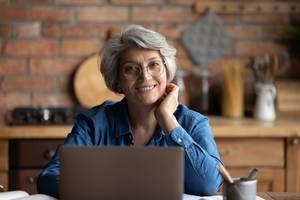 Divorce involving spouses over the age of 50 has been nicknamed "gray divorce." Although each divorce case has its own unique challenges, gray divorce cases are often especially complex. Older couples often have more significant assets and debts than younger couples. They typically need to address retirement plans and social security, real estate property ownership, tax consequences, and many other issues during their divorce. Additionally, if a divorcing couple owns a family business, they will also need to decide what to do with the business during divorce.
Determining Ownership of the Business in a Divorce
Business owners pour massive amounts of time and energy into their businesses. If you own a family business and are getting divorced, the business is likely a top priority. In a gray divorce, a family business is almost always a marital asset. This means that both spouses' are entitled to an equitable share of the company's value.
Some divorcing couples choose to sell their family businesses and split the proceeds. Others decide that one spouse will take over the business and buy out the other spouse's share. For example, one spouse may take full ownership of the business while the other spouse is reimbursed for his or her share of the company with marital property of equal value.
Some divorcing spouses decide to remain business partners even though their marriage is ending. Spouses who decide to maintain joint ownership of the family business during divorce should work with their respective attorneys to ensure that their interests are protected.
Valuing the Business is the First Step
Whether spouses intend to sell the business or keep the business, they need to have the company professionally valued. A professional business appraiser can take into account all of the relevant factors and determine what the business is worth. Spouses may use the same appraiser or they may each hire their own appraiser. Once the value of the business is known, the spouses are in a position to negotiate a fair division of property. If the spouses cannot reach an agreement, the court will determine how to divide marital property.
Contact an Experienced Wheaton Divorce Lawyer
Divorce involving a family business can be complicated both legally and personally. If you and your spouse own a business and you are ending your marriage, contact our DuPage County divorce attorneys at Divorce Over 50 - Goostree Law Group for trustworthy advice and assistance.
Call 630-634-5050 for a free, confidential case review today.
Source:
https://www.familybusinessmagazine.com/article-category/valuation