What You Should Know About Remarriage Over 50 in Illinois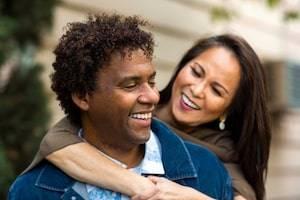 The divorce rate seems to have somewhat stabilized in recent decades, and it might even be falling, but nearly a million marriages in the U.S. end in divorce each year. While some people might give up on the idea of being happy in a marriage after their divorce, many others are willing to give love a second chance—including a significant number of those who are in their 50s and beyond. Recent studies indicate that a full 40 percent of all marriages include at least one spouse who was married previously, and 20 percent involve both partners getting married again. In fact, a Pew Research Center study suggested that about 60 percent of American divorced and widowed people will remarry at least once.
Possible Legal Issues
Remarriage can offer you a chance at marital happiness, but there are many legal concerns that can affect a second or third marriage more substantially than they might affect a first marriage, especially if you are getting remarried later in life. A skilled family lawyer can help you and your new spouse be aware of such considerations so that they do not become bigger issues:
Termination of Maintenance: Many older divorces include an order of alimony—called maintenance in Illinois. If your former spouse is paying your maintenance each month, your remarriage will terminate your ex's responsibility for such payments. The court could even end the payments if you move in with your new partner prior to getting married.

Child-Related Considerations: Many people are waiting until later in life to have children, which means that some couples in their 50s and 60s might still have children who are not yet adults. If you still have minor children, you should know that Illinois law does not provide explicit directions for amending your parenting plan as a result of your remarriage. Your circumstances, however, will be changing, and you will need to review your arrangements regarding parenting time and parental responsibilities to ensure your children's best interests are being served.

Child Support: Most remarriages have no impact whatsoever on existing child support orders. The child's legal parents are still responsible for keeping up with their obligations. One type of support that could be affected, however, is non-minor support for college expenses. Illinois law allows family courts to order divorced parents to contribute to their child's college costs, based in part on each parent's resources and needs. Getting remarried is likely to affect your resources and needs, which, in turn, could affect your responsibility for helping your child pay for school.

Inheritance Rights and Sentimental Property: If you have children from a previous marriage, do you want them to receive certain parts of your estate or specific pieces of your property upon your death? If so, you will need to directly address such concerns. Otherwise, your new spouse is likely to have control over your property and possessions. A prenuptial agreement can be used to address your children's inheritance rights.
A Wheaton Gray Divorce Lawyer Can Help
Not all of the issues above apply in every remarriage situation, even if the parties have children from prior relationships, but your case is likely to have its share of important considerations. Contact an experienced DuPage County older divorce attorney to discuss your plans and how to protect yourself as you prepare to give love another chance. Call 630-634-5050 for a free consultation at Goostree Law Group today.
Sources:
https://www.pewsocialtrends.org/2014/11/14/chapter-1-trends-in-remarriage-in-the-u-s/
https://www.ilga.gov/legislation/ilcs/ilcs5.asp?ActID=2086&ChapterID=59