400 S. County Farm Road, Suite 330, Wheaton, IL 60187
630-634-5050

What to Consider If You Are Relocating After Your Gray Divorce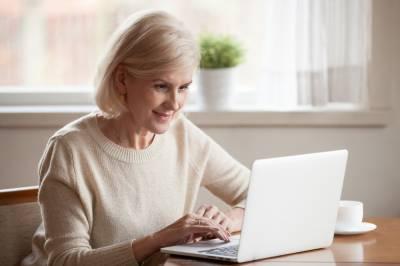 When people get divorced and consider relocating to another state as a way of getting a fresh start, there are many things they might consider—from job prospects to housing options, there are all sorts of concerns. But when you are over the age of 50, and in the middle of what is known as a "gray divorce," there are other considerations that should be made before you decide exactly where to establish new residency. Here are some examples of these important concerns.
4 Things to Think About Before Relocating After a Gray Divorce
While you may think that there is a lot of overlap between the best places to live after divorce and the best places to live in retirement, the truth is that there is very little correlation between the two. Sure, some people might rank Florida as a top-five state for retirement, but in terms of getting a divorce in Florida or even restarting your life in Florida after a gray divorce, it could be much more expensive than you are willing to tolerate. Here are some important things to consider about possible relocation sites after divorce:
Affordability is even more critical. Of course, no one likes spending more money than they have to, which is why places like California, despite the warm climate, are often out of the question. This is never truer than for retirees or former spouses approaching the age of 50 and considering retiring in the near future. The limited income that comes with retirement means they may be unable to afford the luxurious lifestyle that warmer climates often require, making some of the least expensive options, like Nebraska and Iowa, more desirable than originally thought.

Quality healthcare will be more important to you now. As someone getting older, you will probably be faced with more health issues than in your previous years. When you are considering relocating after a gray divorce, be sure to research that state or region's healthcare system. Verify that the nearby health centers are in your network, and most importantly, make sure that the medical professionals in that location can give you the best healthcare for your particular conditions.

Jobs and housing are not as central as they would be if you were younger. If you are retiring after a divorce and have no intention to continue working beyond retirement age, then the job prospects in the new location are not very important. In addition, you are probably an empty-nester, so downsizing on your limited income is more reasonable than buying a big house and being saddled with a new, expensive mortgage.

Dating prospects are significant at any age. You might want to swear off dating entirely after your divorce, but the truth is that dating is healthy, exciting, and, most importantly, possible at any age. Think about opportunities in your new location—are there social clubs with people near your age or with your similar life experiences? Scope out the social scene in the area and see if it is a good fit for your age and personality. You never know who you might meet. You may even be fortunate enough to share your "fresh start" with a new romantic partner.
Contact a DuPage County Gray Divorce Attorney
A gray divorce can trigger the beginning of a new and exciting life in an entirely different location. If you are interested in such a divorce, reach out to a Naperville divorce over 50 lawyer at 630-634-5050 for a free consultation. The talented team at Goostree Law Group will handle your legal concerns so that you can get on with your life and even relocate if you wish to do so.
Sources:
https://www.cnbc.com/2020/02/04/the-10-best-places-to-live-after-a-divorce.html
https://www.bankrate.com/retirement/best-and-worst-states-for-retirement/
https://www.foxbusiness.com/business-leaders/best-and-worst-states-to-get-a-divorce