What Happens to Illinois Spousal Maintenance in Retirement?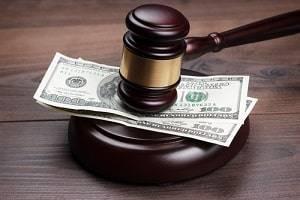 Contrary to common belief, even if you and/or your ex-spouse are retired or will retire soon, spousal maintenance (alimony) payments will not automatically stop in Illinois. Depending on the circumstances and the obligations set forth in your divorce decree, the payor might still be required to continue making spousal support payments long after retirement. Here is a closer look at the different scenarios you might face with regard to spousal maintenance after retirement:
Spousal Support as a Retiree
Regardless of whether you are the paying spouse or the receiving spouse, there are essentially three things that could happen to spousal maintenance payments upon retirement:
The payments continue—If, upon retirement, the payor's financial circumstances have not changed drastically and are similar to his or her financial outlook prior to retirement, then spousal support payments will most likely continue. In addition, if the payor argues in court that he or she should no longer have to pay spousal support simply due to retirement or expected retirement, that might not be enough to satisfy the court, and the maintenance may be required to continue. For instance, if the court finds that the payor is retiring earlier than is standard without a convincing justification for doing so, a request for termination or reduction of maintenance might be denied.

The payments stop—If the retired payor can prove that his or her financial circumstances have changed drastically and, as a result, he or she can no longer afford the spousal support payments, then the court could order the payments to stop entirely. Keep in mind, however, that making the argument for stopping payments due to retirement will only be permissible and acted upon by the court if the payor is already retired and not simply expecting to retire.

The payment amounts change—When retirement leads to a lower income for the payor, but not enough to eliminate spousal maintenance payments entirely, the court might determine that a reduced alimony payment could be necessary. Although this is less common, it could also be the case that the retired spouse stands to make significantly more money in retirement. This may be through a variety of substantial retirement accounts, investments, or other assets, in which case the maintenance payments may be increased.
In most cases, the status of spousal support payments at retirement age depends strictly on the guidelines delineated in your divorce decree. For instance, you may have mutually agreed to end the payments at retirement age, regardless of how this would affect income, or you may have agreed to end the payments after a specified period of time. Keep in mind that unless your divorce agreement stipulates otherwise, the death of the payor will automatically end spousal maintenance payments, as will the remarriage of the recipient.
Contact a DuPage County Divorce Lawyer
If impending retirement will affect your or your ex-spouse's financial situation, you may need to pursue a modification of your divorce decree with the courts to address spousal maintenance. In these cases, it is crucial to have an experienced St. Charles spousal support attorney on your side. Give Goostree Law Group a call at 630-634-5050 for a free consultation. We will guide you through your gray divorce, even in retirement.
Sources:
http://www.ilga.gov/legislation/ilcs/documents/075000050k510.htm
https://www.bankrate.com/financing/retirement/retired-and-still-paying-alimony/
https://money.usnews.com/money/retirement/baby-boomers/articles/navigating-divorce-in-retirement
https://www.cnbc.com/2018/08/14/two-ways-new-alimony-tax-rules-affect-your-retirement-savings.html
https://www.investmentnews.com/divorce-reduces-retirement-readiness-74584