Three Tips for Those Considering Divorce After 50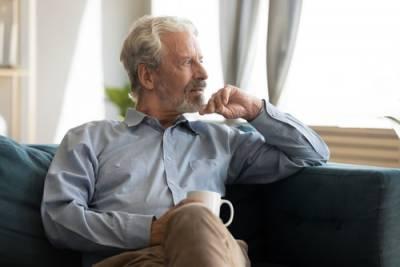 Divorce is one of the most difficult life events an individual or family can face, and being older and more financially entangled can add significant challenges to the process. The decision to get divorced after 50 should only be made after serious consideration, and people commonly feel some hesitation about what to do and when to do it. Fortunately, there are attorneys experienced in divorce among older couples, and there are things you can do yourself to prepare for divorce and make the process go as smoothly as possible.
Consider Mediation or Collaborative Divorce
Fewer divorce cases go to court than in the past–and for good reason. Spouses who use mediation or a collaborative divorce process often have smoother divorces, and both parties can save time and money. There is more independent decision-making, and the formality and hassle of court proceedings can be avoided. However, collaborative divorce is often insufficient for divorces involving complex financial situations or significant assets, especially if one person controls the finances and the other may be unaware of the couple's full financial picture.
Think Carefully About Finances
One of the most important and complex aspects of divorce after 50 is the divorcing couple's financial picture. Spouses who are divorcing at older ages can have decades of commingled bank accounts, multiple homes, retirement funds, and Social Security benefits to work through.
Planning early and hiring financial analysts and divorce lawyers will help you know what the monetary consequences of divorce might be, whether you decide to go through with it or not. If nothing else, you should make a map of your mutual assets, and think about putting away money for the potential cost of divorce proceedings.
It is also important to think about updating your will–as many times as is necessary. Care for the ones you love and make sure your priorities are accurately documented.
Make Peace a Priority
Research shows the distressing effects of divorce on everyone involved–adults, children, and grandchildren–and if asked, most people would say that avoiding unnecessary conflict is crucial. Unfortunately, when divorce negotiations become tense or hostile, it can be hard to keep in mind that the process will eventually end.
However, the relationships between parents, children, and grandchildren will go on long after the divorce ends. If you and your spouse are likely to engage in a hostile divorce, keep in mind that there are many years ahead of you with holidays, summer vacations, graduations, and religious ceremonies, and your future ex-spouse is likely to be at some of these occasions.
These major life events can be sources of great joy and pride, and preserving their integrity–and the well-being of children and grandchildren–is a worthy goal. Family and friends can be sounding boards for those who need help maintaining perspective during the divorce process. At the end of the divorce, when everything is settled, you will be glad you were able to keep things amicable.
Contact a Naperville Divorce Lawyer
After divorce at any age, there is no "winner"; it's impossible to get exactly what you want out of a separation with a long-term partner. An experienced divorce lawyer can counsel you and help you start making smart decisions. With offices in Wheaton, Naperville, and St. Charles, Goostree Law Group can help you start your divorce on the right foot. Contact a DuPage County divorce attorney at 630-634-5050 for a free, confidential consultation and get the help you need.
Sources:
https://www.thebalance.com/divorce-after-50-5-things-to-consider-2388813
https://www.ourfamilywizard.com/blog/having-more-amicable-divorce