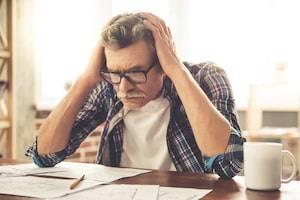 When getting divorced later in life, you may encounter a variety of financial issues related to your marital home, your retirement savings, or other parts of your life. In addition to determining how to divide your marital assets, you should also be aware of the tax consequences of the decisions you make during your divorce. Unfortunately, even if you believe that you have addressed these matters properly, tax debts are an issue that may come up after your divorce is finalized. In these cases, you will want to understand your options and determine whether you qualify for relief from your spouse's tax debts.
IRS Tax Liabilities and Innocent Spouse Relief
Even if your divorce settlement or judgment specified that your spouse would be responsible for paying tax debts, the IRS may still take action to collect money from both of you. If you and your spouse filed joint tax returns, and the IRS determines that you owe taxes based on errors or misreported information, both of you will be equally liable for paying the amount owed.
Fortunately, there are options available for relief from these tax debts. You may qualify for innocent spouse relief if your spouse was solely responsible for any errors on a joint tax return, such as misreporting income or claiming improper deductions on tax credits. You will need to show that when you signed the joint tax return in question, you did not know or could not have reasonably known about the errors. If the IRS determines that it would not be fair to require you to pay for your spouse's errors, you may be granted relief from the requirement to pay these debts.
...