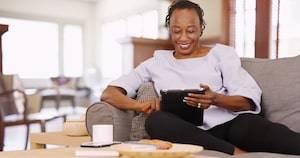 Those going through a divorce often give significant thought to moving to another city or state so they can get a fresh start. Actually moving, of course, requires careful consideration of many different factors, including the prospects of finding a job, the quality of school districts, and more. For those who are over age 50, however, the factors that could affect the decision to move away are often considerably different than they might have been at an earlier point in their lives. A qualified older divorce lawyer can help you decide on the best course of action for your unique situation.
Things to Think About Before Moving
As you think about where you would like to live after your divorce, you may be thinking about the same places you were considering during your marriage for your retirement years. For example, many older couples plan to move somewhere warm—such as Florida or Arizona—when they retire. Such places could be fine if you have sufficient retirement savings, but restarting after a divorce in those places might be more expensive than you can handle on your own. Other considerations are important as well.
When choosing a place to start again after your divorce, you should give some thought to the following:
...