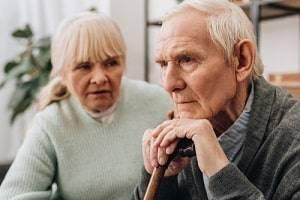 Thinking about getting a divorce in the twilight of your years, or a gray divorce, is difficult enough, but having to consider such an option due to the negative effects of dementia brings with it another set of challenges. If you are the one watching your loved one decline mentally, you will probably struggle as the person you have been devoted to for so many years disappears before your eyes. How could you ever abandon this person, though, especially now, when your loved one is at his or her most vulnerable? If you consider dementia's effect on the person diagnosed and, in turn, how that changes the dynamics of your relationship, you might realize that a divorce might be your best option.
5 Signs That a Divorce Might Be Imminent
In most cases, especially with older generations of married couples, the vow of "in sickness and in health" is not to be taken lightly. You both agreed to that vow, and possibly throughout your marriage faced adversity that you overcame together, no matter how much strain it put on your union. Why should a diagnosis of dementia be the one exception to that vow? As you will see, a "dementia divorce" might actually be better for both of you. Here are a few reasons why:
...