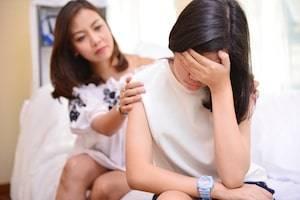 Depending on when you and your spouse decided to have children, you may be nearing retirement age and still have teenagers at home. This is especially common for couples who have a larger number of children, and it can create unique challenges if you and your spouse opt to end your marriage through divorce.
According to recent studies, about one in four teenagers whose parents are going through divorce suffer from issues like depression or reckless behavior. Unlike younger children, who may become clingy during a divorce, teenagers will often distance themselves and keep their emotions tight to appear mature and in control of the situation. Teenagers are old enough to understand the world, but they still require the care of a parent. Given the turbulence that already comes with the adolescent years, divorce can be especially stressful for teenagers.
Is My Child Stressed?
Teenagers usually have the language skills to discuss how they feel, but they will rarely do so without prompting. There are short-term effects from divorce that are to be expected in any child, such as sadness, guilt, and anger. However, parents should also be aware of the long-term issues that may arise. Some signs to look out for include:
...