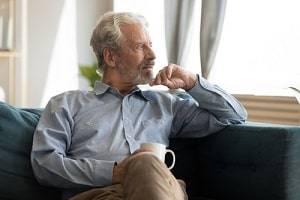 The rate of divorce for older couples has grown over the past decade, resulting in the term "gray" divorce. Considering a divorce at any age can be scary, but for those couples who are 50 and older, it can be downright daunting. Spouses who have been married for 25 years or more often have a lot of baggage, as they say. They may have acquired a lot of marital property and assets, all of which will need to be divided if they choose to part ways and legally end the marriage. Illinois is an equitable distribution state, which means any property obtained after the wedding will need to be divided fairly based on several factors. However, in some cases, that might be the easy part. Moving on emotionally can be difficult, regardless of gender. Even though the stereotype is that they are supposed to be the stronger sex, men often have a harder time suddenly adjusting to single life after so many years with a partner.
Moving On at Midlife
Once they reach their 40s and 50s, many people take a look at how their lives have turned out. Often considered a "midlife crisis," men and women alike often find themselves unhappy or disillusioned about what they have accomplished thus far, personally and professionally. In a lot of these situations, their kids are all grown and off to college or living on their own. In some cases, these "empty nesters" realize that they have nothing in common anymore and decide to part amicably. However, sometimes the wife files for divorce, leaving her husband dumbfounded. He may have been too busy pursuing his career to notice that their relationship was deteriorating beyond the point of repair. Below are a few practical tips for men who are facing life after a gray divorce:
...