Study Shows an Increased Risk of Heart Problems Among Divorced Women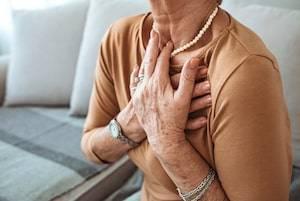 Divorce is a mentally and emotionally taxing process, but it can also have an adverse effect on your health. In fact, a recent study found an increased risk of heart problems among divorced women. This can be especially concerning for women who are nearing or at retirement age and are considering a divorce. It is important to understand this risk and how you can effectively manage it during and after your divorce.
Understanding the Risk
Published in the journal Circulation: Cardiovascular Quality and Outcomes, the cumulative study examined the data of divorced and married women over the course of 18 years. Results showed that heart attack risks among divorced women increased by 24 percent after one divorce, and an alarming 77 percent if they went through a second divorce. This remained true, even after researchers adjusted for social and physiological risk factors of heart disease, such as age, changes in occupation, body mass index, health insurance coverage, and diabetes. Furthermore, remarriage did not diminish the likelihood of a heart attack.
Researchers believe that the increased risk could be the result of a prolonged spike in a hormone known as cortisol, which can elevate during times of stress. Studies have shown that long-term increases of cortisol can lead to higher blood pressure, cholesterol problems, and blood sugar problems – often to the point where it becomes dangerous. Over time, and left unchecked, this could be responsible for the increased risk of heart attack among divorced women.
Managing the Risk During Your Divorce
The increased risk of a heart attack does not have to keep you in an unhappy marriage. Simply knowing that the risk exists gives you the power to do something about it. Eat healthy, exercise regularly, visit your doctor for regular checkups, and find ways to effectively manage your stress. Yoga, support groups, and therapy are all viable options, but you can do whatever works for you. Also, if you experience any signs of elevated blood pressure, cholesterol, or blood sugar, talk to your doctor right away and ask what you can do to get your health back on track.
Our DuPage County Divorce Lawyers Can Help Ease the Burden
At Goostree Law Group, we understand just how stressful divorce can be. We strive to ease the burden and focus our efforts on smoothing the process with compassionate, comprehensive care, every step of the way. Dedicated to helping you achieve the most favorable outcome for your situation, we offer skilled and experienced representation for your divorce. To learn more, schedule your free initial consultation with one of our experienced Wheaton divorce attorneys. Call 630-634-5050 today.
Source:
http://time.com/3821251/divorce-heart-attack/