400 S. County Farm Road, Suite 330, Wheaton, IL 60187
630-634-5050

Is Legal Separation a Good Alternative to Divorce for Spouses Over 50?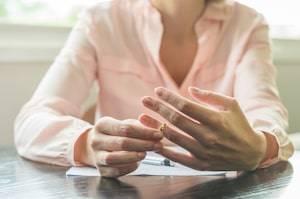 If you have reached middle age or have been married for decades, the prospect of divorce can be difficult to contemplate. After spending so much of your life with your spouse, striking out on your own and building a new life as a single person will likely seem like an impossible task. If you are not ready to take the irrevocable step of ending your marriage, you may want to consider a legal separation instead.
Legal Separation in Illinois
If you choose to pursue a legal separation, you and your spouse can address many of the same issues as you would during a divorce, but you will remain legally married. This may provide multiple different types of benefits for both of you. For example, both spouses will be able to maintain coverage under a single health insurance plan, and you will be able to inherit property from each other if one party passes away. A legal separation may also be preferable if you do not wish to get divorced for religious or cultural reasons. However, if either you or your spouse wish to get married to a new partner, you will need to legally terminate your marriage through divorce.
Either spouse can file a petition for legal separation, and proceedings will be conducted similar to a divorce case. If you are an older couple, you may not need to address child custody, but spousal support may be a factor in a legal separation. If one spouse has relied on the income earned by the other spouse during the couple's marriage, they may ask that spousal maintenance be awarded to ensure that they can meet their ongoing needs.
The division of assets is another important issue that you will need to address during a legal separation. However, unlike a divorce, a judge cannot make any decisions about how to divide marital property. Instead, you and your spouse must reach an agreement about the allocation of property and debts, and a judge will either approve this agreement or disapprove it if they find that the agreement is unfair or unconscionable. When addressing these issues, you will need to determine how to handle ownership of your marital home, how to divide retirement savings or pension benefits, who will be responsible for paying marital debts, and any other matters related to your finances and the property you own.
Contact Our Kane County Legal Separation Lawyers
If you are over 50, and your relationship with your spouse has broken down, legal separation may be a good option for you. By remaining married, you can maintain certain rights and benefits, but you can also make sure you have an agreement in place that will allow you to meet your needs. If you are considering a legal separation, Goostree Law Group can explain your options and help you create a workable separation agreement. Contact our DuPage County family law attorneys today at 630-634-5050 to set up a free consultation.
Sources:
https://www.ilga.gov/legislation/ilcs/ilcs4.asp?ActID=2086&ChapterID=59&SeqStart=3700000&SeqEnd=5200000
https://www.ilga.gov/legislation/ilcs/documents/075000050k504.htm