How Will Infidelity Affect Divorce for Spouses Over 50?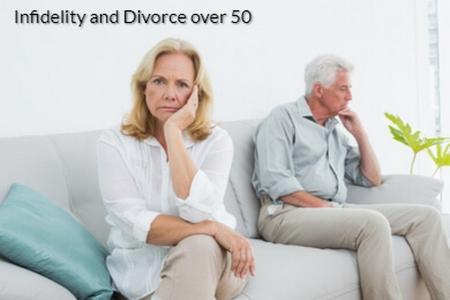 Married couples who are over the age of 50 are likely to have been together for a long period of time. After building what was expected to be a life-long relationship, raising children together, and acting as partners to help each other navigate the ups and downs of life, infidelity by one spouse can seem like an incredible betrayal. This issue may be the cause of a gray divorce, and as spouses proceed through the process of dissolving their marriage, they will want to determine the role that a spouse's infidelity will play in the legal proceedings.
Divorce-Related Issues That May Be Affected by Infidelity
Due to the strong emotions related to infidelity and the fact that it may have been a primary reason for the breakdown of a couple's relationship, spouses may expect that it will be an issue to be addressed during the divorce process. However, most divorce-related decisions will not focus on why a marriage is ending, but will instead address how matters will be handled as the couple dissolves their legal partnership and moves forward with their lives. Infidelity usually will only play a role in the legal process of divorce in a few specific situations:
Property division - There are a variety of factors that may be considered when determining how to divide the marital assets that a couple owns, including the needs of each spouse, their contributions to the marriage, and their respective abilities to earn income and provide for their needs in the future. Marital misconduct is not an issue that will affect the division of property, and a spouse cannot receive a smaller portion of marital assets as punishment for cheating. However, if infidelity involved the dissipation of marital assets, such as by spending marital funds to further an extramarital relationship, a spouse may be required to reimburse the marital estate for money or property that was used for non-marital purposes.

Spousal maintenance - A spouse may request financial support from their former partner to ensure that they can meet their ongoing needs and maintain their standard of living. As with asset division, marital misconduct is not an issue that will be considered when determining whether spousal support will be awarded. A spouse cannot be required to pay maintenance because they had an affair, and a person cannot be disqualified from receiving spousal support because of infidelity. However, a couple may have a prenuptial or postnuptial agreement that specifies that spousal maintenance will or will not be paid in certain situations, including a separation or divorce that occurred due to infidelity.

Child custody - In many cases, children of older couples will have reached adulthood, and custody of these children will not be a factor during divorce. However, some couples may have minor children who are teenagers, and they will need to determine where these children will live and when they will spend time with each parent. Older children may have certain expectations or desires in these matters, and their wishes may play a role in how decisions about child custody are made. If a couple is getting divorced because of infidelity, this issue may affect the relationships between children and parents, especially if children blame one parent for the divorce. While it will not be the sole deciding factor in these matters, concerns about infidelity or a parent's relationship with a new partner may be considered when making decisions about how child custody will be handled going forward.
Contact Our DuPage County Gray Divorce Attorneys
If you are over the age of 50, and you are experiencing relationship issues that may lead to the end of your marriage, Divorce Over 50 - Goostree Law Group can advise you of your legal options and help you take the correct steps during the divorce process. We will help you understand whether infidelity will affect the decisions made in your divorce, and we will advocate on your behalf as you resolve your legal issues, end your marriage, and move forward with your life. Contact our Naperville divorce attorneys at 630-634-5050 to schedule a free consultation and get the legal help you need.
Sources:
https://www.psychologytoday.com/us/blog/home-will-never-be-the-same-again/202108/why-divorce-among-older-couples-is-soaring
https://www.ilga.gov/legislation/ilcs/ilcs5.asp?ActID=2086&ChapterID=59