How Will Ending My Marriage Affect Retirement and Social Security Benefits?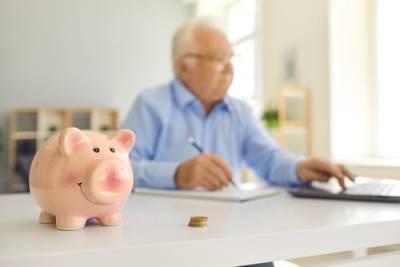 Getting divorced at any age comes with financial challenges, but older adults often face a unique set of hurdles when ending their marriage. If you are over age 50 and thinking about getting divorced, you may have questions about property, debt, income, retirement, and more. You may be especially concerned about your ability to access retirement benefits and Social Security income. Regardless of where you are in the separation or divorce process, it is important to know how Social Security and retirement benefits are handled in Illinois divorce cases so you can make the best decisions possible moving forward.
Retirement Assets in an Illinois Divorce
Retirement accounts, including IRAs, pensions, and 401(k)s are treated the same as any other asset in a divorce. Whatever portion of the retirement funds were accumulated during the marriage are marital funds in which both spouses have a stake in. Retirement funds that were accumulated before the couple got married are typically non-marital assets owned solely by the retirement plan holder. However, if the couple had a prenuptial agreement classifying retirement assets as either marital or non-marital, the court will most likely uphold this agreement during a divorce.
Spouses may decide to divide retirement funds using a Qualified Domestic Relations Order (QDRO), or they may assign one spouse retirement funds and the other spouse property of equivalent value. A divorce lawyer experienced in retirement asset division during divorce can help divorcing spouses choose the option that is most advantageous to them.
Social Security Benefits in a Divorce in Illinois
If you are getting divorced but you were a stay-at-home parent, homemaker, or otherwise did not work outside the home, you may understandably be worried about having enough income during retirement. Fortunately, it is possible for divorced individuals to qualify for Social Security based on their former spouse's work record. You may be entitled to Social Security benefits through your spouse if:
You were married at least ten years.

You are currently unmarried.

You are at least 62 years old.
If you were employed for part or all of your marriage, you may be entitled to your own Social Security benefits. You cannot collect both your benefits and yours spouse's benefits, you will receive whichever Social Security benefit is higher.
Contact a Kane County Divorce Lawyer for Older Adults
If you are over age 50 and plan to divorce, you need a divorce lawyer knowledgeable in the unique issues associated with "gray divorce." Contact the DuPage County divorce attorneys at Divorce Over 50 - Goostree Law Group for help today. Call 630-634-5050 to set up a free consultation.
Source:
https://www.ssa.gov/benefits/retirement/planner/applying7.html