How Will a Gray Divorce Affect My Retirement?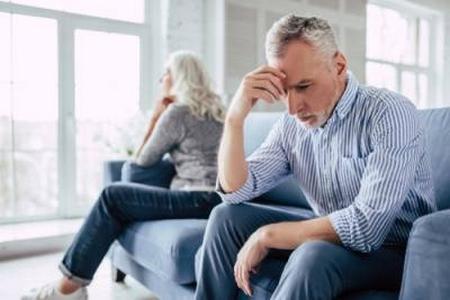 In recent years, the rates of divorce for spouses over the age of 50 have increased significantly. These cases, which are often referred to as "gray divorces," may occur for a number of reasons, including increased levels of financial independence for women, couples choosing to delay breakups until children are grown, or changes in spouses' priorities and goals over the course of years of marriage. Older spouses who are planning to get divorced will need to consider a number of financial issues, including how their choice to end their marriage will affect their plans for retirement.
Divorce Before Retirement
Plans for retirement are an important consideration throughout a person's career. In many cases, a person will save money in a retirement account such as a 401(k) or IRA with the expectation that they will be able to use this money to support themselves when they are no longer working. A person may also work in a pension-eligible position, and after they retire, they will be able to receive ongoing pension payments. However, a divorce when a person is nearing retirement may affect the money saved in retirement accounts or the pension benefits a person will receive, and they may need to adjust their plans for retirement accordingly.
Retirement accounts will generally be considered marital property, and the funds in these accounts may need to be allocated between spouses during the property division process. If a person earned pension benefits during their marriage, their spouse may be entitled to receive a percentage of their pension payments. Retirement accounts and pension benefits can be divided through the use of a qualified domestic relations order (QDRO), which will prevent early withdrawal penalties or taxes before a person reaches retirement age. After determining how these assets will be divided, a person may need to consider whether they will have the financial resources to support themselves following their retirement. If necessary, the date of retirement may be delayed so a person can build up additional savings and ensure that they will be able to meet their post-retirement needs.
Divorce After Retirement
Those who are planning to get a divorce after they have retired may need to make significant changes to their lifestyle or budget to ensure that they will be able to support themselves going forward. As is true for pre-retirement divorces, spouses may need to divide the funds in retirement accounts, and the pension benefits a person receives may also be divided with their spouse. This may reduce the amount of money available to each spouse, and it may make it more difficult for a person to meet their ongoing financial needs. If necessary, a person may return to work in order to supplement their monthly income, or they may be able to find ways to cut down on expenses to address their reduced financial resources.
Contact Our Wheaton Divorce and Retirement Attorneys
At Divorce Over 50 - Goostree Law Group, we can help you understand how the decisions made during your divorce will affect your financial resources during your retirement. Whether you are looking to retire in the near future or have already retired, we will work with you to resolve divorce-related issues in a way that will protect your financial security and allow you to live comfortably during your retirement. Contact our DuPage County gray divorce lawyers at 630-634-5050 to arrange a free consultation and get the legal help you need.
Sources:
https://www.ilga.gov/legislation/ilcs/documents/075000050k503.htm