How Can I Recover Financially from a Divorce After 50 Years Old?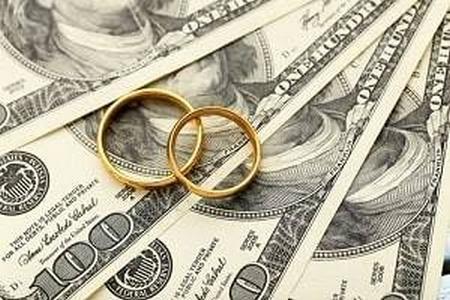 Divorcing after 50 is not the same as divorcing at an earlier age in many respects. Being so close to retirement age and having so many differences in your lifestyle, outlook, and finances relative to when you were younger makes a difference. Recovering from a divorce after 50 is more urgent and complex. Here are some practical ways to secure your financial future when going through a divorce later in life:
6 Ways to Improve Your Finances After a Gray Divorce
The decisions you make about your finances when you divorce after 50 can quite literally determine the rest of your life—from retirement to death. That is why you need to consider the following issues when divorcing after 50 to ensure your financial outlook is positive:
Properly Divide Assets During the Divorce—For the most part, people who get divorced later in life have a much more complex set of assets to divide. From myriad investments and retirement accounts to different types of property obtained throughout your lives, both of your financial pictures can be complicated. That is why you need to be particularly vigilant, careful, and fair when dividing assets.

Consult a Financial Advisor—Get professional advice on your finances so you know how to handle life after a gray divorce, including how to prepare for retirement.

Always Focus on Retirement—When you are close to retirement age, it is important for you to always think about how the decisions made during divorce will impact your life going forward. If you did not cultivate significant retirement savings while you were married, then you should consider investing toward your retirement during these few years before you retire. You can save for retirement through IRAs or get a job that offers a great matching 401(k) program, even if that means compromising on some other desires in your future employment. Max out your retirement contributions as much as possible to ensure you will have the financial resources you need in the future.

Enter or Reenter the Workforce—If you have not worked during your marriage, you may need to enter or reenter the workforce upon divorce. This will provide you with the supplemental income you need to afford your daily living, plus it will help you save toward retirement. When choosing your new job, focus on 401(k) and healthcare benefits, as those will be most important to you after age 50.

Think About Life Insurance—If you and your spouse do not already have life insurance plans that will be awarded upon either of your deaths, consider taking out life insurance policies on each other even if you are divorced. This will provide added economic security, especially if one of you is paying the other spousal support.

Adjust Your Lifestyle—If divorced late in life, odds are you will be living on a fixed income for the majority of the rest of your life. This means you will need to be especially frugal with your money. Consider cutting down on unnecessary expenses. You may even wish to relocate to an area that is more affordable.
Contact a Kane County Gray Divorce Attorney
Divorce after the age of 50 can vastly change your finances, but that does not mean you have to live your new life without financial security. It also does not mean you need to sacrifice a good retirement. The skilled lawyers at Goostree Law Group will help you receive a fair settlement and ensure that you will have the economic security you need in the years leading up to and after retirement. If you and your spouse are thinking about getting a gray divorce, call our diligent St. Charles divorce lawyers at 630-634-5050 for a free consultation.
Sources:
https://www.thebalance.com/divorce-after-50-5-things-to-consider-2388813
https://www.forbes.com/sites/financialfinesse/2016/09/29/how-to-survive-divorce-after-50/#492fbd65133a
https://business.financialpost.com/personal-finance/retirement/divorce-after-50-is-absolutely-destroying-baby-boomers-finances