400 S. County Farm Road, Suite 330, Wheaton, IL 60187
630-634-5050

Common Post-Divorce Hurdles for Older Adults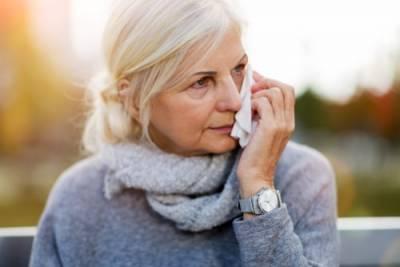 It is not at all uncommon for middle-aged adults to shy away from the idea of divorce. Many individuals remain in unhappy marriages merely to avoid the discomfort that comes with separating later in life. For many reasons, it is completely understandable to experience extreme anxiety when faced with ending a marriage after the age of 50, especially when you have spent a good chunk of your life with your partner. The hurdles that accompany life after a gray divorce are intimidating, but they do not need to stop you from moving on and enjoying your life.
The following are examples of common fears that often cause middle-aged adults to stay in unhealthy marriages:
Loss of familiarity - Deciding to take the plunge and end a marriage at any point in life is a scary thing, but experts suggest that divorcing after the age of 50 tends to be particularly fear-inducing. It is not hard to see why; for starters, years of memories, habits, and routines have accumulated over time, making it seem inconceivable that another way of life could exist after the marriage. Many couples simply see divorce as an impossible feat when they look back and consider the amount of time they have invested in the relationship. For others, if the marriage is short-lived, the idea of divorcing can be just as scary, as it can feel as if time is running out. It can also translate into a failure in the individual's mind because it causes them to wonder if it was, in fact, a waste of their time. Whatever your personal circumstances may be, you can take comfort in knowing that starting over and facing new routines is difficult for everyone, no matter which stage of life, for many different reasons.

Dating and new relationships - Perhaps one of the most intimidating things for people over the age of 50 to think about when considering divorce is the prospect of dating again. Some middle-aged adults avoid dating altogether and resign to single life for the long haul. The worry over the thought of growing old alone pushes many back into the dating pool, however. Psychology experts tell us that middle-aged adults need patience and perseverance to survive the dating world after divorce, and that they should not be discouraged by the possibility of having to date multiple people before finding a compatible partner.

Past baggage - This fear especially comes into play where new relationships are concerned. Middle-aged adults have life experience that many of those in their 20s or 30s do not, including children from past relationships or ex-husbands or ex-wives. They may also bring other baggage to the table, such as emotional scars and financial trouble, which can cause any person over the age of 50 to be cautious as they enter the dating scene. Some people are threatened by the baggage a new potential partner may bring into their life, while others are afraid to share their own. This can be a real obstacle when attempting to move on as a newly single fifty-something, but it can be overcome with time.
Speak With a DuPage County Family Law Attorney
No matter what stage of life you find yourself in, divorce is a life-changing and emotionally-charged experience. It takes time to heal, time to consider dating again, and time to ultimately move on to a new chapter in your life and let go of the previous one. If you are about to embark on the divorce journey and are worried about your rights and what will unfold following the process, speak with one of our knowledgeable Wheaton gray divorce lawyers and let us address your questions and concerns. Contact Goostree Law Group at 630-634-5050 for a free consultation today.
Source:
https://www.psychologytoday.com/blog/contemplating-divorce/201703/divorced-over-50-thinking-dating-here-are-some-tips