Can I Still Divorce My Spouse in Illinois Despite the COVID-19 Crisis?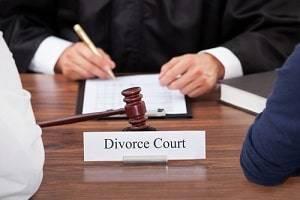 If you are over the age of 50, the safety issues and the hassles associated with the divorce process might make it seem near impossible to get a divorce during the pandemic. It is even easier to put a gray divorce on the back burner when you consider all the warnings from public health officials stating that older people tend to be at higher risk of contracting COVID-19 if not "locked down." Here in Illinois, the divorce courts have been able to adjust to the "new normal" and attempt to restore some semblance of "business as usual" with regards to divorce cases, adapting when necessary to protect all parties involved from the pandemic. In other words, you can pursue that divorce based on the following reassurances.
4 Ways Illinois Restored Safe Divorce Court Operations
It is true that when the COVID-19 pandemic first became a major statewide problem in Illinois during March of this year, the courts closed entirely to comply with Governor Pritzker's Stay-at-Home Order, creating a backlog of cases. However, within less than a few months, recognizing that the pandemic would last for an extended period of time—and also seeing that the state had the five-phase "Restore Illinois" reopening plan in process, the court system began altering its processes to accommodate this "new normal." A few of the ways that the Illinois judicial branch operations have remained flexible during these challenging times include:
Acknowledging That the Situation Is Fluid—The Illinois Supreme Court and other judicial leadership across the various court circuits have been re-evaluating their processes and procedures at each phase of the Restore Illinois plan. They will continue to do so because they know how dynamic and constantly changing this pandemic has proven to be.

Limiting Courtroom Appearances Whenever Possible—Court districts in Kane County and DuPage County are fortunate in that they usually have the necessary resources to conduct divorce trials via video conference. This not only protects your health and safety, but it also minimizes your stress. If video conferencing is not possible, phone hearings and trials may be an option. If your judge or lawyers absolutely need you to be in attendance, you are permitted to ask the Clerk's office to approve a request for remote courtroom attendance regardless.

Minimizing Physical Interaction for the Duration of the Case—The Illinois Supreme Court encourages all lawyers and judges to adopt modern technologies as a way to minimize physical contact. This includes:
Encrypted emails and other secure digital file-sharing to keep official court documents safe but available

E-signatures on required paperwork

Adjusted schedules to enable efficiencies now present with briefings, hearings, and trials held virtually
Ensuring Health and Safety of All Courtroom Attendees—The Illinois Supreme Court has declared that proper health and safety measures must be taken in every courtroom and courthouse to be in accordance with Centers for Disease Control (CDC) and local public health guidelines, including:
Readily available hand sanitizer throughout the courthouses

Routine disinfection and cleaning of the courthouses

Requiring all individuals who enter the courthouses to wear masks

Installation of germ shields where necessary

Enactment of social distancing protocols, such as:

Proper placement of courtroom attendees

Marking off socially distanced locations with tape

Limiting who is in attendance

Restricting access to a limited number of people in the courthouse and courtrooms at any given time

Avoid crowding by using alternative communication methods (phone) to keep people secluded in other areas until they are needed in the courtroom
Contact a Kane County Divorce Lawyer
Many legal professionals are predicting a spike in divorce filings once the pandemic ends, similar to surges in cases that come following a holiday. Since the Illinois court system has clearly done an excellent job adapting to the "new normal" of this mask-mandated, stay-at-home world of today, you should not have any reservations about beating the post-pandemic rush and completing your divorce as soon as possible. Call a Yorkville gray divorce attorney at 630-634-5050 to schedule a free consultation. The knowledgeable legal team at Goostree Law Group will get you through the divorce safely and happily.
Sources:
https://courts.illinois.gov/Administrative/covid/052020_SC_GL.pdf
https://www.wbez.org/stories/six-feet-of-separation-stories-of-parenting-and-divorce-during-covid-19/1edbb483-69c5-4e27-a200-e3f053d171b7
https://courts.illinois.gov/CivilJustice/Training_Education/Remote_Hearing_FAQ_for_SRLs.pdf