A Survival Guide for Divorce After 50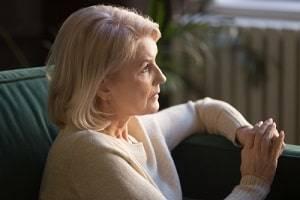 Divorce after 50 presents itself with all sorts of new challenges, including fear of the unknowns in your life, like how you will achieve your dreams now, what will happen with your retirement, how you will make ends meet on a fixed income without your spouse, if you will have to work until you die, or if you will ever fall in love again. While all of these are valid and warranted concerns, there are ways to not only survive but thrive after your gray divorce. Here are some tips to get you started. Who knows? Maybe you will lead an even better life after your gray divorce than you did the 50 years prior.
4 Steps to Surviving a Gray Divorce
Over the last three decades, gray divorce rates have nearly doubled. This all-too-common type of divorce might seem daunting, but ultimately it is for the best—and you can make both your lives better if you are willing and able. But the first goal is survival. There are numerous ways to get through a gray divorce, but four key steps are:
Taking care of business—First things first: If you are going to make it through this gray divorce, you are going to need to make sure all the work for the divorce is completed correctly and fairly. That means:
Hiring the right lawyer

Working through all your finances

Being open and communicative with your spouse and his or her representation to ensure an expedient yet reasonable divorce process

Avoiding the emotional impact of this major life event, at least for now: Do not let the sadness or anger of the moment get in the way of making sure you receive a fair and equitable divorce agreement that grants you all the rights to assets that you deserve
Focusing on finances, now and into the future—Both during the divorce proceedings and after the divorce, finances will become even more important to you without the typically shared income of two spouses. With retirement quickly approaching and the prospect of a fixed income looming, you need to ensure financial security above all else. This means you need to always focus on your financial outlook, including thinking about:
Stricter budgeting

Less frivolous spending

More long-term considerations for your own financial well-being (downsizing your living situation, selling property and assets)
Reconsidering career choices—You might be re-entering the workforce or you might be approaching retirement; either way, you are going to want to deliberate on your career options. You will be looking at work differently from now on. Maybe choose a job that will allow you to exponentially increase your retirement contributions relative to other jobs that might offer higher salaries, especially if you do not have much of anything in your retirement account if you have one at all. Keep in mind, too, that a job with excellent health insurance will come in handy over 50 and beyond. All of this might convince you to take a different type of job for the benefits, continue working instead of retiring, or jump-start your career in an entirely different field.
Taking some time for yourself—Finally, when the divorce is behind you and you have made the right moves for your future financial security, take some time to work on yourself. Do not "rebound" and get involved in a serious relationship right away. Give yourself time to reflect on the entire situation, come to terms with the gray divorce, make your peace with it, and finally, move forward by rediscovering your interests, hobbies, and identity outside of marriage.
Contact a DuPage County Gray Divorce Attorney
Divorce after 50 is not as scary as you might think. It has its challenges, but it is nothing you cannot overcome. Call a knowledgeable and compassionate Naperville divorce lawyer at 630-634-5050 to schedule a free consultation. The compassionate team at Goostree Law Group will help you with the legal details so that you can complete your gray divorce and get on with your life.
Sources:
https://www.huffpost.com/entry/stage-one-after-a-gray-di_b_9300280
https://www.psychologytoday.com/us/blog/complicated-love/201809/7-key-facts-about-divorce-after-long-marriages
https://www.forbes.com/sites/financialfinesse/2016/09/29/how-to-survive-divorce-after-50/#2ff5265b133a