5 Reasons Why You Should Stay Single After a Gray Divorce in Illinois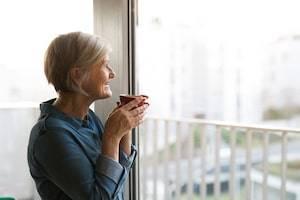 While it is true that first-time marriage rates are much lower these days than they were in years past, once these married couples get a divorce, they are more likely to get remarried if between the ages of 25 and 45 as opposed to above the age of 50. After going through a gray divorce, many couples find their single lives to be quite satisfying. In fact, only 15% of divorced or widowed women at these ages want to remarry (according to Pew) and only 29% of men. Both men and women alike simply do not want to run the risk of another failed marriage, especially so late in life. Although this seems contrary to commonly held beliefs, there are plenty of practical reasons why staying single might be the right decision for you.
It helps you keep most financial benefits of a now-dissolved marriage. If you remarry after you are retired, you might end up losing many significant financial benefits earned after the divorce, including retirement income, social security benefits, healthcare coverage, and life insurance benefits.
It results in a better tax situation for you both. Especially between the ages of 50 and 60, before retirement, you and your prospective spouse might be making a lot more money than if you were younger; not to mention possessing a great deal more value in assets. In that sense, by remarrying and sharing your income and assets, you make the tax situation much more complicated, and you might end up getting taxed at a much higher rate despite being married.

It makes estate planning much less difficult and complicated. If you remarry a new partner, and you both have children and grandchildren—adult or otherwise—it will be very difficult to wade through everything that needs to be done for the appropriate estate planning for each of you. You will need to determine which kids will get what, who will be in charge of which responsibilities upon your death, and so on. This can make familial relations much more challenging as you debate over the durable power of attorney, healthcare power of attorney, living will, last will and testament, and other estate planning concerns.
It enables self-improvement in a wide variety of ways. Staying single at this age will allow you to go on more adventures and be more independent. You might discover new hobbies and be able to do things that deeply affect your life in ways that being with another partner might not have allowed.

It encourages richer, more diverse friendships. Without another spouse to rely on for most of your social interactions, you can cultivate an even richer and more diverse network of friends and acquaintances. This allows you to meet more people and open yourself up to opportunities you might miss out on by settling down again in your 50s, 60s, 70s, 80s, etc.
Contact a Kane County Divorce Lawyer
If you are ready for a gray divorce, call a Wheaton gray divorce attorney at 630-634-5050 for a free consultation. The talented team at Goostree Law Group can help you get through this challenging time. And do not worry—you will never be alone throughout this process and, most importantly, whether you remarry or stay single, you are bound to feel better once the divorce is finalized.

Sources:
https://www.considerable.com/life/dating/no-to-remarriage-says-older-singles/
https://www.kiplinger.com/article/retirement/t065-c000-s002-pros-and-cons-of-getting-married-later-in-life.html
http://lifesavingdivorce.com/love/