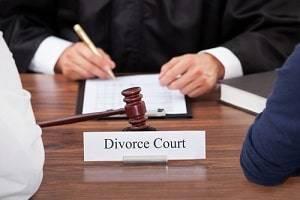 If you are over the age of 50, the safety issues and the hassles associated with the divorce process might make it seem near impossible to get a divorce during the pandemic. It is even easier to put a gray divorce on the back burner when you consider all the warnings from public health officials stating that older people tend to be at higher risk of contracting COVID-19 if not "locked down." Here in Illinois, the divorce courts have been able to adjust to the "new normal" and attempt to restore some semblance of "business as usual" with regards to divorce cases, adapting when necessary to protect all parties involved from the pandemic. In other words, you can pursue that divorce based on the following reassurances.
4 Ways Illinois Restored Safe Divorce Court Operations
It is true that when the COVID-19 pandemic first became a major statewide problem in Illinois during March of this year, the courts closed entirely to comply with Governor Pritzker's Stay-at-Home Order, creating a backlog of cases. However, within less than a few months, recognizing that the pandemic would last for an extended period of time—and also seeing that the state had the five-phase "Restore Illinois" reopening plan in process, the court system began altering its processes to accommodate this "new normal." A few of the ways that the Illinois judicial branch operations have remained flexible during these challenging times include:
...