400 S. County Farm Road, Suite 330, Wheaton, IL 60187
630-634-5050

Is Divorce Mediation a Good Option for Spouses Over the Age of 50?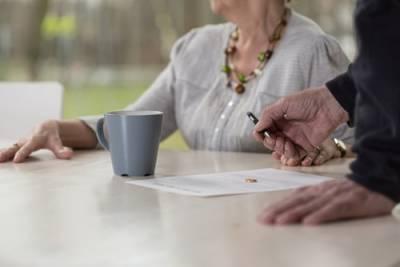 There are many reasons why spouses may choose to get divorced, even after being married for many years, raising a family together, and building a life as partners. In some cases, long-held conflicts and resentments can surface after a couple's children grow up and leave home, while in others, a couple may simply grow apart and find that they are no longer happy in their marriage. In a divorce over the age of 50, a couple may need to address many types of complex issues, and in many cases, mediation offers the best option for resolving disputes and ensuring that both spouses can move forward with their lives successfully.
Benefits of Mediation in a Gray Divorce
During a divorce, a couple will need to address a variety of legal issues as they determine how to separate their lives, their property, and their finances. Going to court to resolve these issues can take a great deal of time, and it can be very expensive, especially if a couple becomes involved in contentious disputes over issues such as the division of assets or spousal support. Mediation offers an alternative way to resolve these disputes by having the spouses work together with a neutral mediator to create a divorce settlement that they can both agree on.
Some reasons that older couples may want to use mediation during the divorce process include:
Saving time - Resolving divorce-related issues in court can take several months, and in some cases, the divorce process can last for multiple years. People over the age of 50 will most likely want to avoid dragging out their divorce, and they will be ready to finalize the end of their marriage and move on as soon as possible. In many cases, mediation allows couples to reach a divorce settlement much more quickly, ensuring that they will be able to get through this difficult time and begin the next phase of their lives.

Saving money - A divorce can be very expensive, since each spouse will usually need to hire their own attorney, and they may also need to work with other experts, such as financial advisors or appraisers. Mediation can help minimize some of these costs, since rather than paying attorneys to help them conduct negotiations, they can split the cost of a single mediator. By saving money, the spouses can better ensure that they will both have the financial resources they need following their divorce.

Minimizing conflict - If a couple attempts to negotiate a divorce settlement on their own or through their attorneys, this process can easily become bogged down in emotional disputes. During mediation, couples will be encouraged to cooperate and compromise, finding solutions they can both agree on. The mediator will help make sure the spouses address the legal aspects of their divorce rather than arguing over the reasons their marriage broke down or focusing on the emotional fallout of their split. By working toward the goal of creating a settlement, spouses can avoid conflict whenever possible and complete the divorce process more peaceably.

Protecting family relationships - During a contentious divorce, multiple family members may become involved, and a couple's children or grandchildren may worry that they will have to choose sides. By focusing on resolving disputes quickly while avoiding conflict as much as possible, mediation can better ensure that important family relationships are not impacted by a couple's divorce.
Contact Our Geneva Divorce Mediation Attorneys
At Goostree Law Group, we can help you determine whether mediation may be a good solution in your divorce, and we will advise you on how you can resolve divorce issues effectively. Contact our St. Charles gray divorce lawyers at 630-634-5050 to set up a free consultation today.
Sources:
https://www.today.com/health/what-gray-divorce-6-things-know-about-splitting-later-life-t218377
https://www.kiplinger.com/article/retirement/t065-c032-s014-show-me-the-money-protect-yourself-in-gray-divorce.html