Considerations for Relocating After a Divorce Later in Life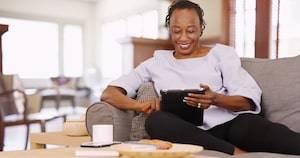 Those going through a divorce often give significant thought to moving to another city or state so they can get a fresh start. Actually moving, of course, requires careful consideration of many different factors, including the prospects of finding a job, the quality of school districts, and more. For those who are over age 50, however, the factors that could affect the decision to move away are often considerably different than they might have been at an earlier point in their lives. A qualified older divorce lawyer can help you decide on the best course of action for your unique situation.
Things to Think About Before Moving
As you think about where you would like to live after your divorce, you may be thinking about the same places you were considering during your marriage for your retirement years. For example, many older couples plan to move somewhere warm—such as Florida or Arizona—when they retire. Such places could be fine if you have sufficient retirement savings, but restarting after a divorce in those places might be more expensive than you can handle on your own. Other considerations are important as well.
When choosing a place to start again after your divorce, you should give some thought to the following:
Cost of living concerns: Many attractive places with warmer climates have a relatively high cost of living, which might not have been a problem prior to your divorce. In the wake of a divorce, however, you might not have the resources you need to live in such a place, especially if you will be living on a limited income. Before you move, you need to make sure you can afford the lifestyle you want in the place that you want.
Access to quality healthcare: Many people face challenges related to their health as they get older, and you will likely encounter some type of health issues as well. If you are already dealing with a specific condition, it is a good idea to do some research on healthcare facilities in the areas you are considering moving to. You might also wish to verify that hospitals and doctors in your desired area participate with your health insurance plan.
Opportunities for socializing: Nobody wants to spend their golden years alone, so if you are thinking about moving to a new city or state after your divorce, it is worth the time and effort to learn about the social scene where you intend to move. Are there clubs or social circles that are open to new people? How hard will it be for you to find a circle of supportive new friends? These questions are especially important if your move will take you fairly far from your family and existing social group.
Contact a Wheaton County Older Divorce Attorney
A divorce later in life can lead to a whole host of changes for both spouses. To learn more about managing these changes, contact an experienced DuPage County gray divorce lawyer. Call 630-634-5050 to discuss your case in a free consultation at Goostree Law Group today. We are here to provide the guidance you need as you look to begin the next chapter of your life.
Sources:
https://smartasset.com/financial-advisor/where-retirees-are-moving-2020
https://www.cnbc.com/2020/02/04/the-10-best-places-to-live-after-a-divorce.html