2100 Manchester Road, Suite 908, Wheaton, IL 60187
630-634-5050

3 Reasons Gray Divorce Can be Complex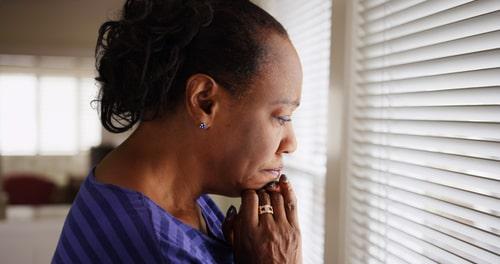 Divorce always has the potential to be complicated. With divorce for people 50 years or older, this certainly holds true. By the time you have reached your fifties, your life has probably gone through many changes since you first got married. These changes can make it harder to split, financially, physically, and even emotionally.
If you have been considering a divorce later in life, you might be feeling an added stress that you cannot quite understand. Below is a short list of reasons why this may be. If you are 50 years or older and you are thinking about getting a divorce, a Wheaton divorce attorney can offer you the advice you need to help you make informed decisions.
Emotional Complexities of Separating After So Many Years
When you are in your fifties, chances are that you have built a family together with your spouse. You could have adult children, and you might even have grandchildren. With a larger family come more birthday parties, graduations, weddings, and other family events for you both to attend. Maybe you traveled together, or have a favorite restaurant, and having memories and mementos from these experiences can make it hard for you to consider making this move, even if it is the right move for you.
Division of Assets
Younger couples are generally starting on their career paths. They may have promising jobs, and they may already have been earning decent incomes for years. But it is more likely that by the time they are in their fifties, they have worked more and therefore amassed more. There are benefits that employers sometimes offer their workers, including stock options, signing bonuses, and other financial perks that are not necessarily offered to employees at the beginning of their careers.
When a couple has gotten married and settled down, it is safe to assume they have added further assets to their lives, including a house and cars, among others. Figuring out how to divide these assets, as well as what is determined by Illinois law can be extremely complicated.
Planning for Retirement
Another issue that younger people tend to think less about than those in their fifties is retirement. If you are a two-income household, you may have calculated your future financial needs with that in mind. But it is quite common for one spouse to have a much better retirement package than the other, based on several employment and investment factors.
Add to this the fact that people are living longer than they used to, and therefore need to finance many more years without earning salaries, and this whole idea can suddenly throw your plans for your years ahead into confusion. It might even be advisable to delay your retirement to ensure that you will be able to live those years comfortably.
Schedule a Free Consultation with a DuPage County, IL Divorce Lawyer
If you are considering a divorce and you are in your fifties, there is a lot of information you will need to sort through to figure out the best way to take care of yourself in your retirement. A free consultation with a Wheaton, IL gray divorce attorney at Divorce Over 50 - Goostree Law Group can help you with these important decisions, so call 630-634-5050 today.