2100 Manchester Road, Suite 908, Wheaton, IL 60187
630-634-5050


Print Profile
Alyssa D. Smith
Associate Attorney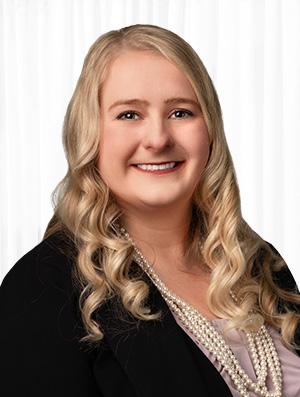 Alyssa D. Smith joined Goostree Law Group as an associate in 2021. Alyssa's interest in becoming an attorney was solidified as she experienced firsthand the ins and outs of working at a busy law firm while pursuing her undergraduate degree. During her time as a law clerk at a St. Paul, Minnesota firm, Alyssa prepared for a trial which included extensive discovery review, organizing all the exhibits, and reviewing all pleadings in the matter. Although she was a dedicated student, Alyssa skipped class all week to observe the trial she had passionately worked on for months. During and after that trial, that spark of interest in becoming a lawyer ignited the flame and Alyssa knew she found her true calling.
A Woodstock, Illinois native, Alyssa received her Bachelor of Arts degree from the University of Minnesota, Twin Cities in 2014. After earning her undergraduate degree in three years, she began working at a local family law firm which gave Alyssa her first taste of family law. Helping clients through one of the most difficult experiences of their lives was rewarding and the perfect fit. Alyssa attended law school to further foster her interest and grow her knowledge of about family law.
In 2018, Alyssa graduated from University of Missouri School of Law in Columbia, Missouri where she received her Juris Doctorate. During her time at Mizzou Law, Alyssa took on as many courses as possible to prepare for her career as a family law attorney, focusing on taking courses such as family law, children & the law, client counseling, mediation, and conflict management. Alyssa also worked in the law library throughout law school, honing her legal research skills by assisting public patrons with finding cases and statutes for their legal issues.
In 2016, Alyssa interned at Prairie State Legal Services in McHenry, Illinois. She focused solely on family law and worked on preparing numerous Order of Protection cases and divorce cases for low-income members of the community. Attending court that summer allowed Alyssa the opportunity to observe dozens of Order of Protection and family law hearings.
In 2017, Alyssa participated in the University of Missouri Family Violence Clinic where she worked firsthand with clients on a variety of family law and domestic violence issues. The clinic provided invaluable courtroom experience. While at Mizzou Law, Alyssa volunteered at the Missouri State Capital to review clemency petitions for the governor and for a non-profit legal association called the Samaritan Center where she interview potential family law clients for legal assistance.
Alyssa was a member of the Missouri Law Review first as an Associate Member and then as an Associate Editor. She focused her papers and blogs on new and distinguishing cases about family law and adoption.
Alyssa was admitted to the bar in November 2018. Having four years of family law practice under her belt at the time of admission, transitioning to an attorney was seamless. Alyssa's compassion for and unwavering dedication to her clients helps them navigate through the emotional divorce process and child related issues. She is a true professional dedicated to advocating for her clients. Alyssa understands each case is unique and she approaches each case as necessary to forward the best interests of her client to obtain a solution to the various obstacles they face. She is mindful of the specific goals and values each client has, and works with them to ensure those needs are met. She is a zealous advocate for her clients and ensures they are informed through each step of the process.
In her free time, Alyssa enjoys cooking, fishing, and spending time outdoors with her two rescue dogs.
Practice Areas:
Family Law
Child Custody
High-Asset Divorce
Residential Real Estate
Education:
University of Missouri School of Law, Columbia, MO, May 2018, J.D.
University of Minnesota, Minneapolis, MN, 2014, B.A. English
Memberships:
Kane County Bar Association
DuPage County Bar Association
McHenry County Bar Association
Northern Kane County Chamber of Commerce Women in Business
Alpha Epsilon Phi Sorority
Admissions/Certifications: